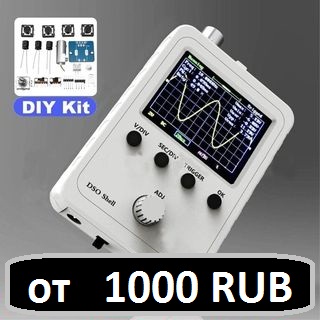 APM3055L MOSFET – описание производителя. Даташиты. Основные параметры и характеристики. Поиск аналога. Справочник
Наименование прибора: APM3055L
Тип транзистора: MOSFET
Максимальная рассеиваемая мощность (Pd): 50 W
Предельно допустимое напряжение сток-исток (Uds): 30 V
Предельно допустимое напряжение затвор-исток (Ugs): 20 V
Максимально допустимый постоянный ток стока (Id): 15 A
Максимальная температура канала (Tj): 150 °C
Время нарастания (tr): 17 ns
Сопротивление сток-исток открытого транзистора (Rds): 0.1 Ohm
Тип корпуса: TO252_SOT223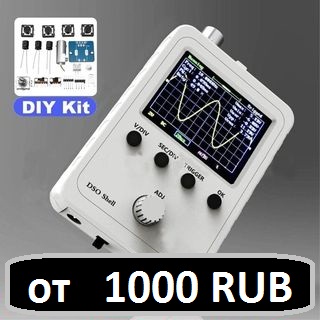 APM3055L Datasheet (PDF)
1.1. apm3055l.pdf Size:310K _anpec
APM3055L N-Channel Enhancement Mode MOSFET Features Pin Description • 30V/12A, RDS(ON)=100mΩ(max) @ VGS=10V RDS(ON)=200mΩ(max) @ VGS=4.5V • Super High Dense Cell Design • • • • • High Power and Current Handling Capability • • • • 1 2 3 1 2 3 • TO-252 and SOT-223 Packages • • • • G D S G D S Applications Top View of TO-252 Top View
APM3095PU ® P-Channel Enhancement Mode MOSFET Features Pin Description • -30V/-8A, D RDS(ON)=95mΩ (typ.) @ VGS=-10V S RDS(ON)=140mΩ (typ.) @ VGS=-4.5V G 100% UIS + Rg Tested Reliable and Rugged Top View of TO-252-2 Lead Free and Green Devices Available (RoHS Compliant) D ESD Protection Applications G • Power Management in Desktop Computer or DC/DC Converters.
Даташит поиск по электронным компонентам в формате pdf на русском языке. Бесплатная база содержит более 1 000 000 файлов доступных для скачивания. Воспользуйтесь приведенной ниже формой или ссылками для быстрого поиска (datasheet) по алфавиту.Если вы не нашли нужного Вам элемента, обратитесь к администрации проекта .
@ VGS=4.5V Super High Dense Cell Design High Power and Current Handling Capability TO-252 and SOT-223 Packages
Applications
Symbol VDSS VGSS ID IDM Drain-Source Voltage Gate-Source Voltage Parameter
Maximum Drain Current ­ Continuous Maximum Drain Current ­ Pulsed
ANPEC reserves the right to make changes to improve reliability or manufacturability without notice, and advise customers to obtain the latest version of relevant information to verify before placing orders. Copyright ANPEC Electronics Corp. Rev. A.6 – Apr., 2002 1 www.anpec.com.tw
Symbol PD Parameter Maximum Power Dissipation TA=100°C TJ TSTG Maximum Junction Temperature Storage Temperature Range TO-252 SOT-223
Symbol Static BVDSS IDSS VGS(th) IGSS RDS(ON) Parameter Drain-Source Breakdown Voltage Zero Gate Voltage Drain Current Gate Threshold Voltage Gate Leakage Current Drain-Source On-state Resistance VSD Dynamic Q gd tON td(ON) tr td(OFF) tf tOFF Total Gate Charge Gate-Source Charge Gate-Drain Charge Turn-on Time Turn-on Delay Time Turn-on Rise Time Turn-off Delay Time Turn-off Fall Time Turn-off Time Diode Forward Voltage
Some Part number from the same manufacture
AN16021AA-K
SN755866PZP
WT7525
M5248P
HD64F3068F25V
SN755864A
ZMD31010
ZMD31014
ZMD31015
AP3003
TMC249A-SA
TMC246A-PA
AAT3112
2SC4550
STK795-460
STK795-512
STK795-513
NVP2120
CXD3142R
DMC20481
MFRC522
22HSA : Silicon Planar Zener Diode.
BAP70-03 : BAP70-03; Silicon Pin Diode. High voltage, current controlled RF resistor for attenuators Low diode capacitance Very low series inductance. APPLICATIONS RF attenuators (SAT)TV Car radio. Planar PIN diode a SOD323 small SMD plastic package. LIMITING VALUES In accordance with the Absolute Maximum Rating System (IEC 60134). SYMBOL VR IF Ptot Tstg Tj PARAMETER continuous reverse voltage.
DS8832 : Dual Tri-state Line Drivers. Through simple logic control, the DS7831/DS8832 can be used as either a quad single-ended line driver or a dual differential line driver. They are specifically designed for party line (bus-organized) systems. The DS8832 does not have the VCC clamp diodes found on the DS7831. The DS7831 is specified for operation over the to +125°C military temperature.
HD74ALVCH16836 : 20-bit Universal Bus Driver With 3-state Outputs. This 20-bit universal bus driver is designed for 3.6 V VCC operation. Data flow from Y is controlled by the output enable (O E) input. The device operates in the transparent mode when the latch enable (LE) input is low. The A data is latched if the clock (CLK) input is held at a high or low logic level. LE is high, the A data is stored in the latch.
SN74HC166A : Q1 – Automotive Catalog 8-Bit Parallel-load Shift Registers. – One Assembly/Test Site, One Fabrication Site Enhanced Diminishing Manufacturing Sources (DMS) Support Enhanced Product-Change Notification Qualification Pedigree Wide Operating Voltage Range 6 V Outputs Can Drive To 10 LSTTL Loads Low Power Consumption, 80-µA Max ICC Typical tpd 13 ns ±4-mA Output Drive 5 V Low Input Current 1 µA Max Synchronous Load.
TMP25-40W : . Higher operating temperatures Fully potted Designed to meet UL1950 and EN60950 (basic insulation) mark available (75V-input models) Fully isolated, 1500Vdc guaranteed 25/30/35/40W output power Standard pinout! Smaller size! x 3" package fits x 3" footprint +5V and or +5V and ±15V outputs Four input voltage ranges: 18-75V, 36-75V High efficiencies (to 86%).
RF1181D : 916.5 MHz SAW Filter. Ideal Front-End Filter for 916.5 MHz Wireless Receivers Low-Loss, Coupled-Resonator Quartz Design Simple External Impedance Matching Complies with Directive 2002/95/EC (RoHS) Pb The is a low-loss, compact, and economical surface-acoustic-wave (SAW) filter designed to provide front-end selectivity in 916.5 MHz receivers. Receiver designs using this filter.
3HPW8-A-250.000 : 8 pin Dual-in-line. HPW8 series LVPECL output oscillators cover the frequency range to 800MHz. The part contains a high 'Q' fundamental crystal and multiplier circuit. Frequency Range: Output Logic Phase Noise: Frequency Stability: Operating Temp Range Commercial: Industrial: Input Voltage: Output Voltage High '1': Low '0': Vdd -1.025V min. Vdd -1.620V max. (RL 50W to Vdd -2.0V).
HB13311 : Breake Away Header .025(0.64mm) Square Posts.
SA58672TK,138 : IC, AUDIO AMP, D. s: Amplifier Class: D ; No. of Channels: 1 ; Output Power: 3W ; THD + N: – ; Load Impedance: 8ohm ; Amplifier Case Style: SON ; Supply Voltage Range: 2V to 5.5V ; Operating Temperature Range: -40°C to +85°C ; No. of Pins: 10 ; MSL: MSL 1 – Unlimited.
9331 060500 : SHLD MULTIPR CABLE 6PR 500FT 300V CHR. s: Reel Length (Imperial): 500ft ; Reel Length (Metric): 152.4m ; LAN Category: – ; No. of Pairs: 6 ; Conductor Size AWG: 22AWG ; Jacket Color: Chrome ; Jacket Material: PVC (Polyvinyl Chloride) ; No. of Strands x Strand Size: 7 x 30AWG ; Conductor Material: Tinned Copper ; External Diameter: 11.608mm ; Voltage.
XCKL106H7 : LIMIT SWITCH, 1NO/1NC, 240VAC, 250VDC, 10A. s: Actuator Style: Wobble Rod ; Operating Force Max: 0.13N ; Switch Operation: (On) ; Contact Voltage AC Max: 240V ; Contact Voltage DC Max: 250V ; Contact Current AC Max: 10A ; Contact Current DC Max: 10A ; Switch Terminals: Screw / Clamp.
4248 : Test Connectors 4.25×2.64 BOX COVER. s: Manufacturer: Pomona ; Product Category: Test Connectors ; RoHS: Details ; Connector Type: Replacement and Flange Mounting Covers ; other name: 1925546.
951468-2011309-AR-PT : Gold Surface Mount Board To Board – Board Spacers, Stacker Connectors, Interconnect Surface Mount; CONN HDR STR STACK 68POS 2MM SMD. s: Color: Black ; Length – Post (Mating): 0.157" (4.00mm) ; Length – Stack Height: 0.232" (5.90mm) ; Length – Tail: – ; Length – Overall: 0.390" (9.90mm) ; Mounting Type: Surface Mount ; Number of Positions: 68 ; Number.
CWTF10 : Wire Ducts, Raceway – Accessory Cables, Wire – Management; TEE FITTING WIREWAY 10X10". s: Lead Free Status: Lead Free ; RoHS Status: RoHS Compliant.
OSTYM120150 : Through Hole Terminal Block – Wire To Board Connectors, Interconnect Through Hole; TERM BLOCK RISING CLAMP 12POS. s: Color: Green ; Current: 10A ; : Interlocking (Front, Side) ; Mating Orientation: Horizontal with Board ; Mounting Type: Through Hole ; Pitch: 0.197" (5.00mm) ; Voltage: 300V ; Wire Gauge: 12-24 AWG ; Number of Levels: 2 ; Positions Per Level:.
SMAJ10-E3/61 : Tv – Diode Circuit Protection 10V 400W; TVS UNIDIRECT 400W 10V 10% SMA. s: Package / Case: DO-214AC, SMA ; Packaging: Tape & Reel (TR) ; Polarization: Unidirectional ; Power (Watts): 400W ; Voltage – Reverse Standoff (Typ): 10V ; Voltage – Breakdown: 11.1V ; Lead Free Status: Lead Free ; RoHS Status: RoHS Compliant.
22L009H : 85 mm2, WIRE TERMINAL. s: Terminal Type: Wire Connector ; North American: 5 AWG ; International: 85 mm2 ; : RoHS.
FODM121V : Transistor Output Optocouplers Emitter : ED-010IRC,LT-210IRG. Fairchild's FODM121/124/2701/2705 Transistor Output Optocouplers consists of a gallium arsenide infrared emitting diode driving a phototransistor in a compact 4-pin mini-flat package. The lead pitch is 2.54mm. The FODM2705 series consists of two gallium arsenide infrared emitting diodes connected.